Thank you – Email Subscribed
An email has been sent to you with a link to the free report you requested: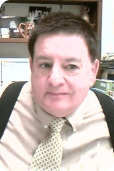 "Six Major Mistakes Families Make When Choosing an EstatePlanning Attorney … and How to Makea Smart, LovingChoice For YourFamily Today."
Please go check your inbox now for instant access to this eye-opening report.
Once you read this free report, you will determine whether you qualify to meet with a Personal Family Lawyer® in our office for a Family Wealth Planning Session or Estate Plan Checkup.
If you have not yet done any planning to ensure your children are raised by the people you want in the way you want, to keep your family out of Court in the event of your incapacity or death and/or to pass on what matters to you most, contact our office immediately at 800-529-7866 or 1-800-lawstone to schedule your Family Wealth Planning Session.
if you have done planning, but you are uncertain whether your assets are owned properly or if your plan is up to date, contact us for a Estate Plan Checkup/Review.
Contact us at 800-529-7866 or 1-800-lawstone or email our Client Services Director at peter@lawstone.com.